Upcoming Events At St Peter's
'Ride and Stride' comes to St Peter's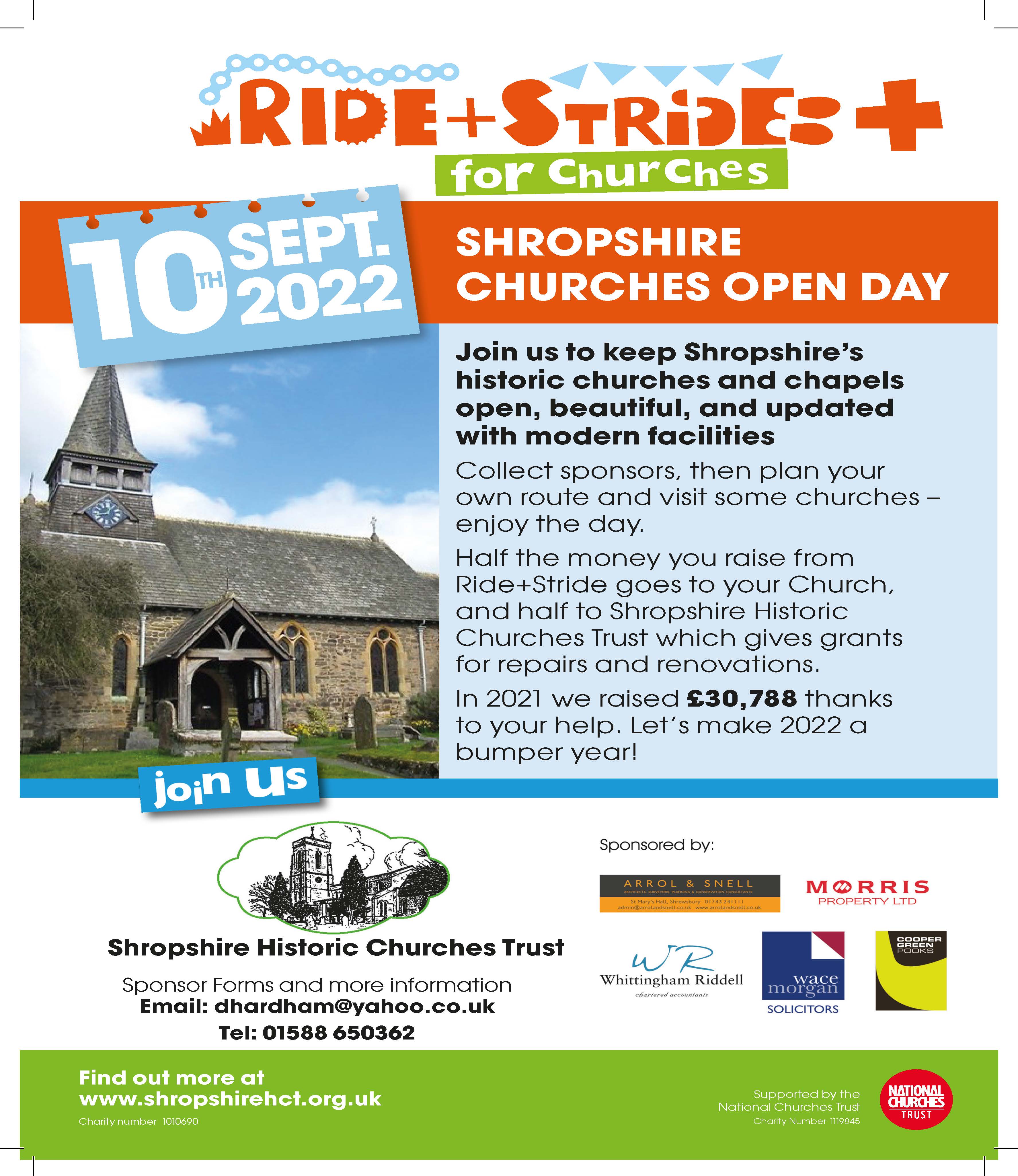 Date: Saturday 10th September 2022
Time: 10am to 6pm
We are delighted once again to support the Shropshire Historic Churches annual fundraising event - 'Ride and Stride'.
Participants aim to visit as many churches in the county as possible during the day and we will be on hand to provide much needed refreshments for those coming to St Peter's.
Shropshie Historic Churches Trust (SHCT) says of the County
"There are over 350 Anglican churches in regular use and many churches and chapels of other denominations. Most of these are over 700 years old. Many of our churches are Listed Buildings, which signifies that they are of outstanding architectural and historic interest. Responsibility for their maintenance and repair falls upon the individual parishes; they are not maintained or financed by the Church Commissioners, Diocese or State. In Shropshire most churches are in rural areas where the congregations are often small and need help to cope with repairs, which are often urgent and expensive. This is where the Trust may be able to help"
And indeed, they have been able to help us at St Peter's with a wonderful grant of £10,000 to our refurbishment project.
If you are interested in participating, visit the SHCT website for further details, including how to get sponsorship forms.
Previous Events at St Peter's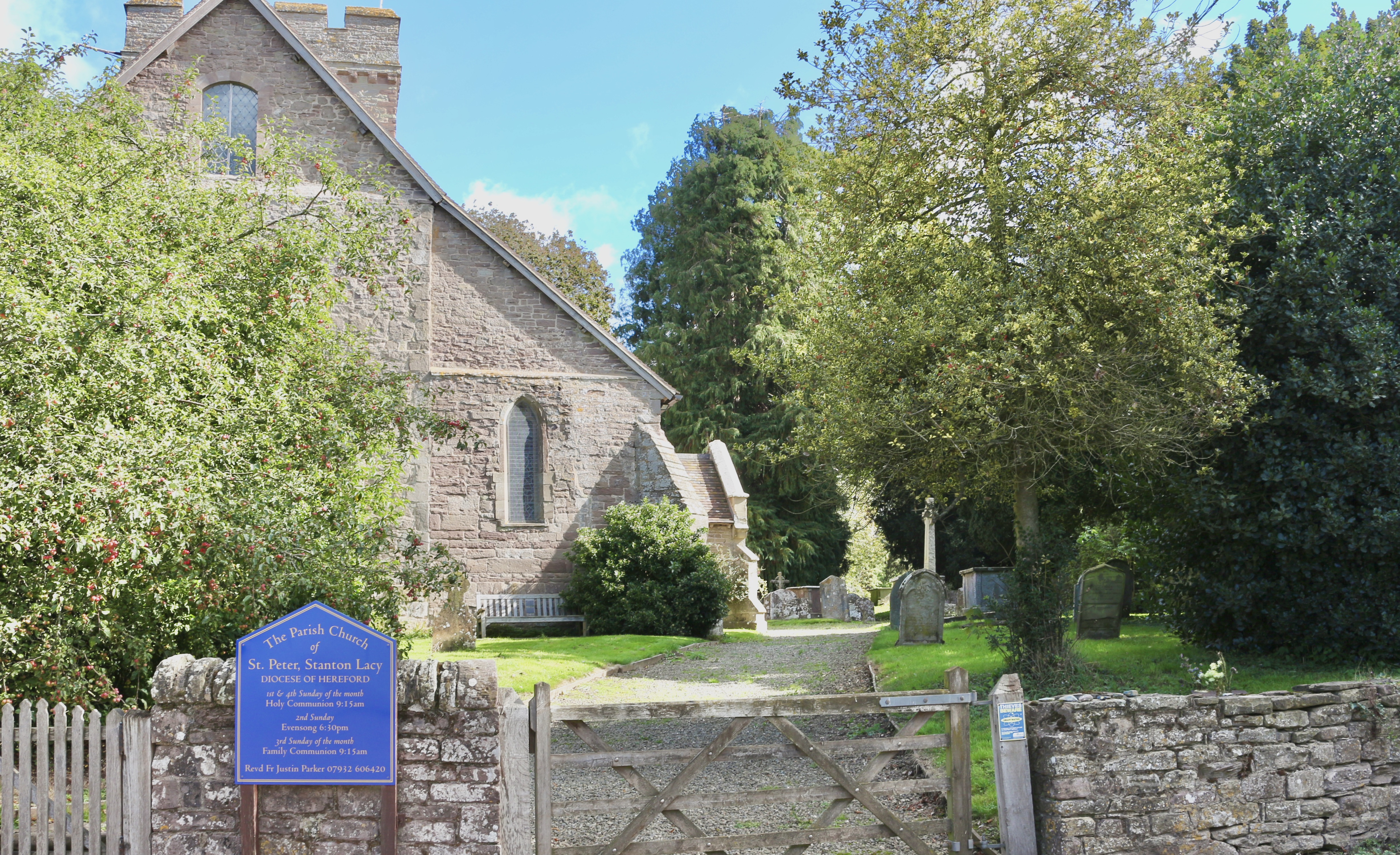 Image by J. S. Arnold
We managed to begin organising events again at St Peter's, post-Covid, from September 2021.
If you would like to see what we have been up to, please click on the link below;